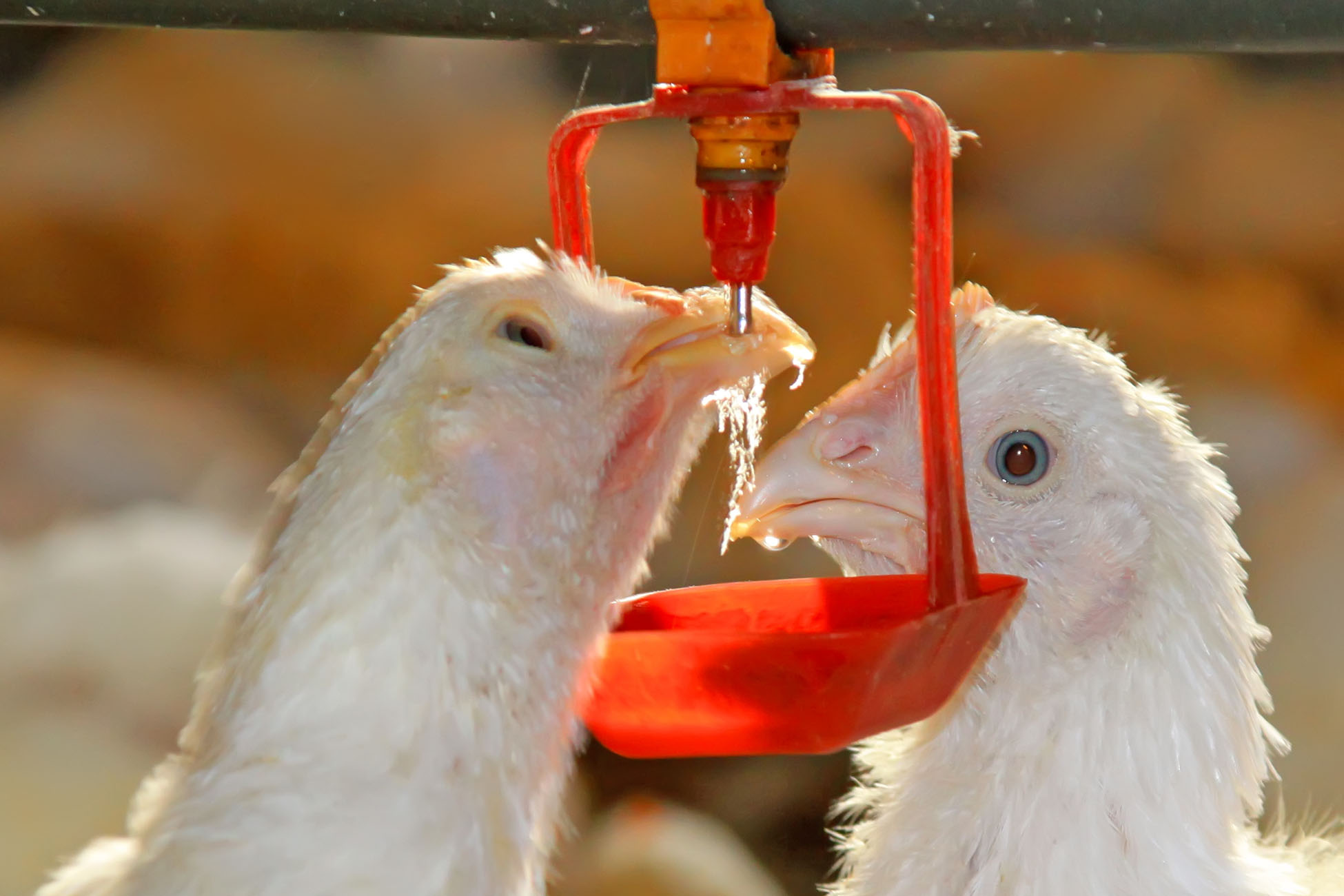 Advantages of Using PeroxsilAg+ in Animal Husbandry
PeroxsilAg+ disinfection is a very safe and effective method for removing the risk of parasites, bacteria, fungi and viruses. It can be used for infection control, algal growth prevention and biofilm removal as well as for sterilising rinse and washing waters.
View the Poultry and dosage brochure.
Tasteless, colourless and odourless
No rinsing required
Can be sprayed or fogged
Kills 99.99% of E. Coli and Salmonella
Requires approximately 1/15th the volume of Sodium Hypochlorite (Chlorine) and PAA
Does not foam
Reduces spoilage and extends shelf life
Does not harm livestock
Reduces occupational and consumer exposure to toxic disinfection by-products
Low corrosion

Within animal husbandry and livestock farming there are many specific and common areas where effective and economic disinfection is not only desirable, but often a regulatory requirement.
Where is PeroxsilAg+ typically used in Animal Husbandry?
Disinfection of animal drinking water
Disinfection of animal enclosures, breeding establishments such as poultry, cattle and pigs
Surface, floor and wall disinfection
Pet breeding – cats, dogs and critters
Pig breeding
Cattle farms – stables and drinking water disinfection
Egg production bio security
Tanks, lines and food processing equipment
To remove biofilm from water systems
To create healthy environments for livestock
Poultry processing plants
Claw and hoof hygiene
To sterilize drinking-water supply to animals encourages growth, reduces stress and allows the development of healthy animals
Transportation vehicles and storage containers
PeroxsilAg+ is a superior disinfectant for animal husbandry
The quality of any water contacting produce dictates the potential for contamination.
PeroxsilAg+ minimizes the potential contamination by assuring water quality:
Effective alternative to chlorine or PAA
Effective and high organic load
The prevention of contamination is favoured over corrective action after contamination has occurred:
Increases yield
Increases profits
Poultry - Biofilms a Major flaw in Poultry Biosecurity Programmes: Study Results